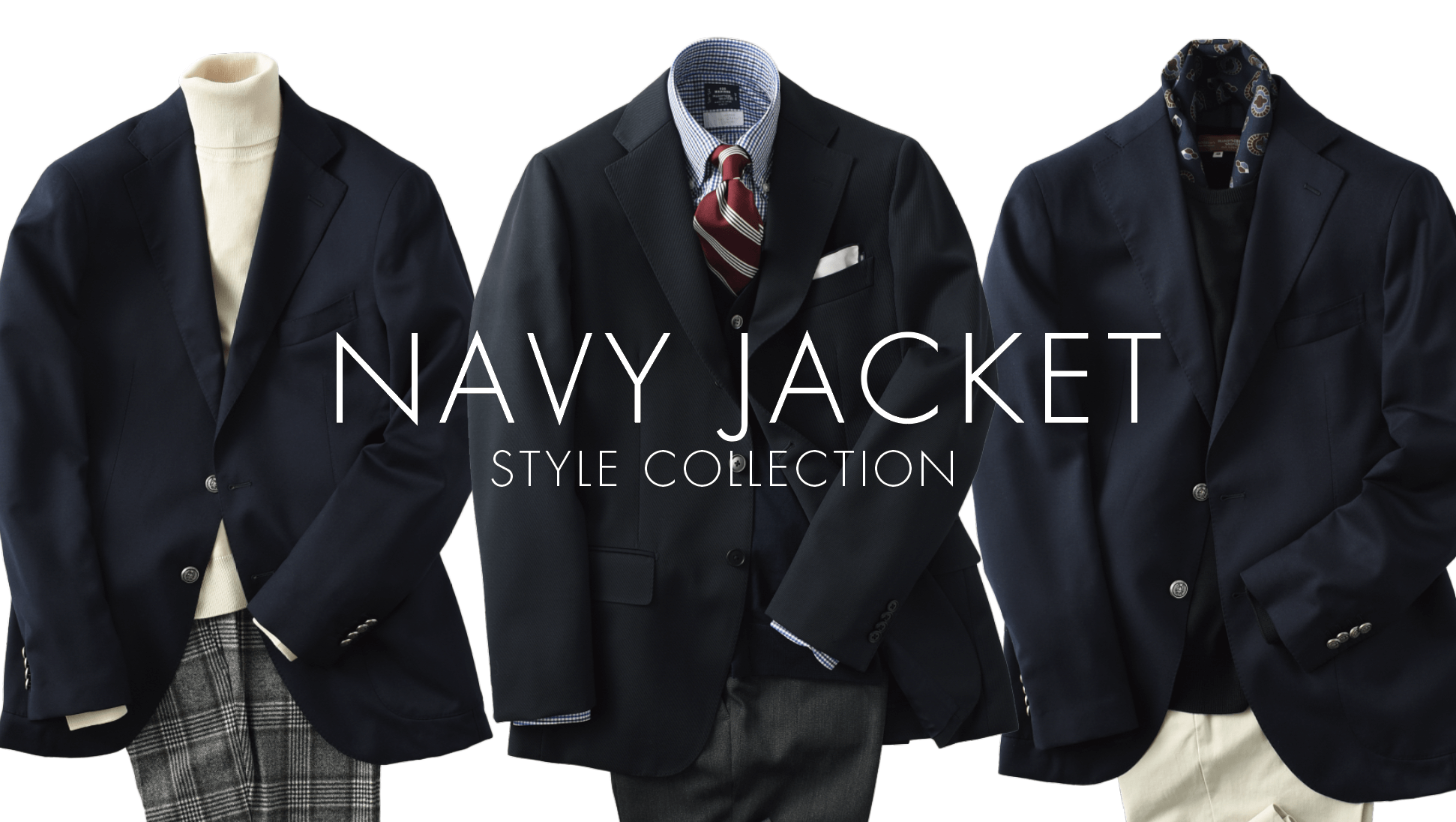 A versatile navy jacket that everyone needs.




Take a look at the variety of styling ideas we have selected.
ITALIAN JACKET
A classic navy blazer that can be worn freely, shining with the craftsmanship of Naples, Italy.
The rounded form that fits naturally and comfortably.
See what we came up with the styling for this metal button jacket.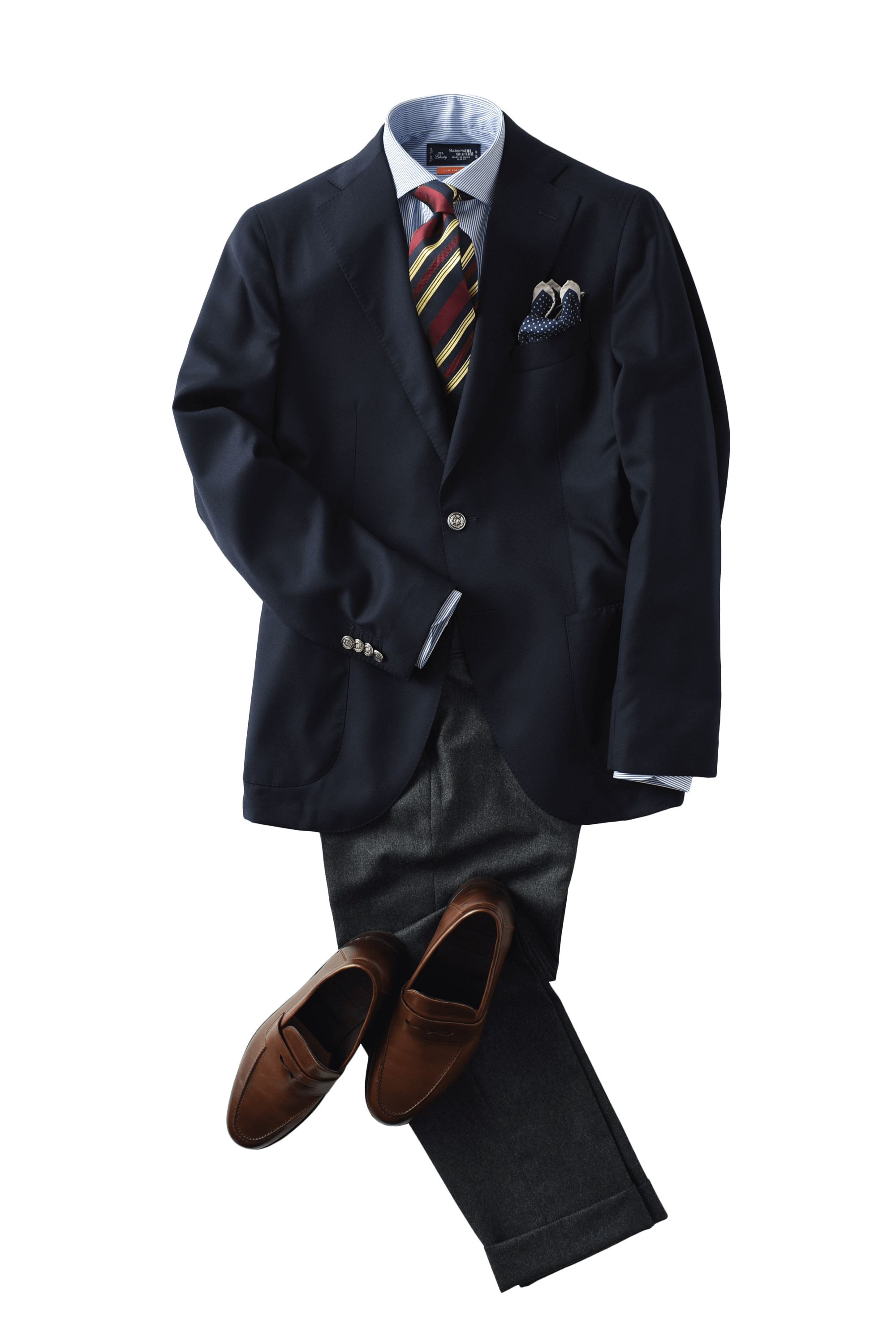 MATCH THE JACKET WITH A STRIPE SHIRT AND A STRIPE TIE
Gray worsted flannel trousers.
Sax blue Bengal striped shirt.
Match it with a stylish stripe tie to balance it beautifully.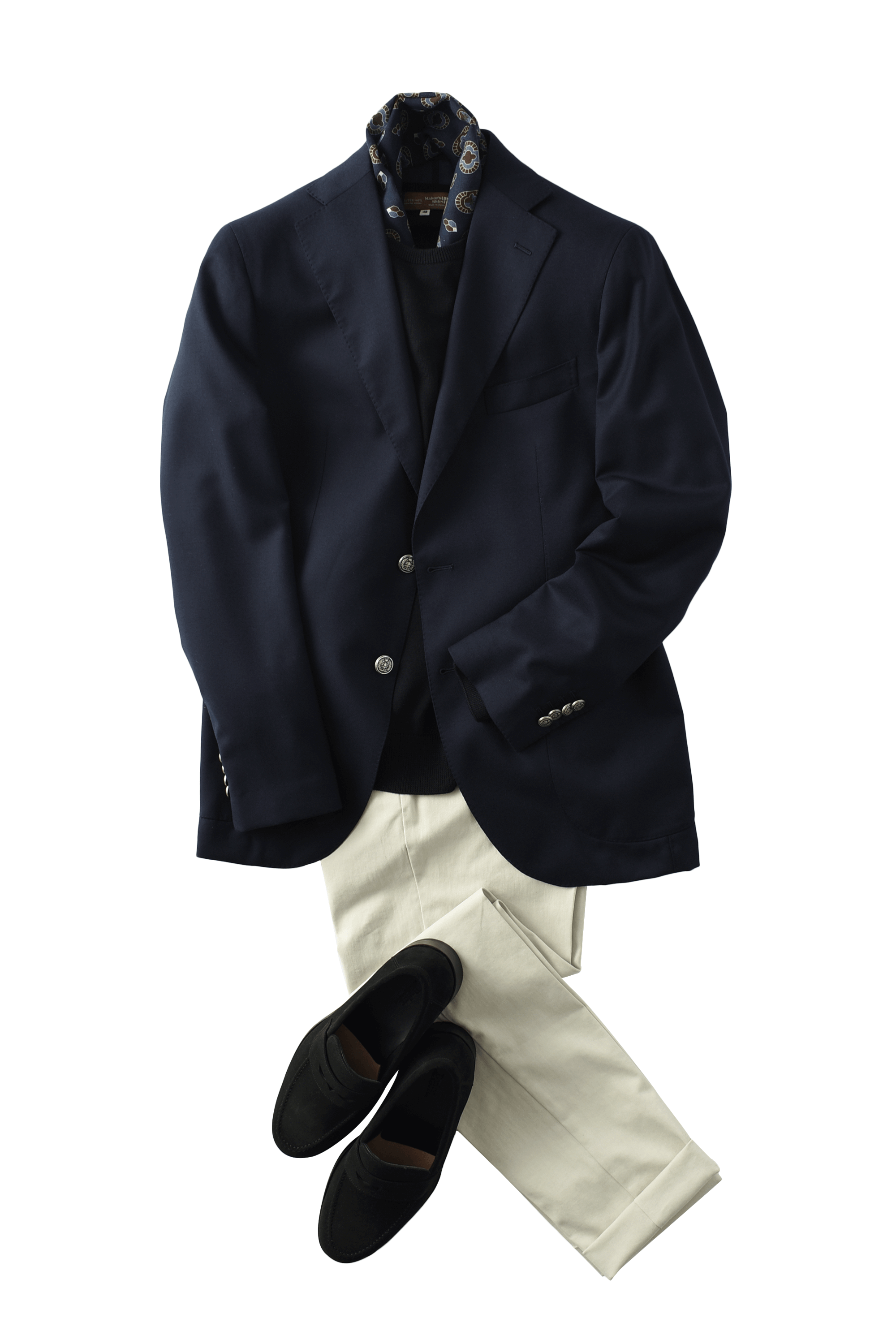 ELEGANT LOOK WITH A CREWNECK SWEATER AND COTTON TROUSERS
This is our 134 Blazer: Feel the soft tailoring unique to Naples.
Perhaps you want to look stylish on your day off.
Try it with a crewneck sweater and neutral-toned cotton trousers.
Add a neckerchief for some color.
Italian Wool Jacket (SJA002_29)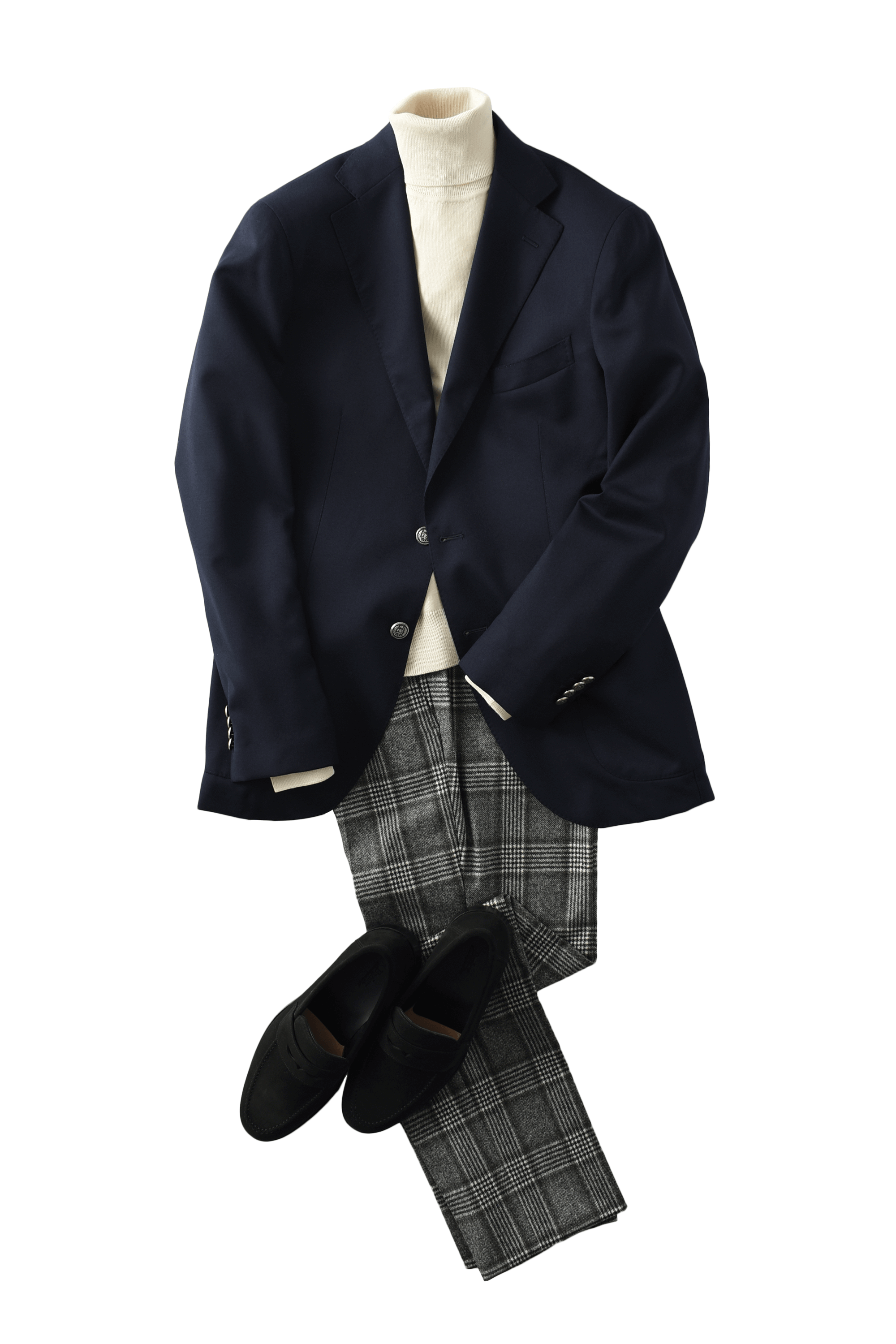 A SPORTY BLAZER
Dress it sporty with some glen plaid check flannel trousers.
Wear an ecru turtleneck underneath as color addition.
Sometimes, simple is really the best.
Italian Wool Jacket (SJA002_29)
Wool Turtle Neck (NM0055_11)
Italian Wool Trousers (IS0052_16)
KAMAKURA JACKET
This classic jacket is our best-seller at Kamakura Shirts
It uses TECH WOOL material with high wrinkle abrasion resistance.
Great for those on the go and have a packed schedule.
The cavalry twill fabric is perfect for business to denim style.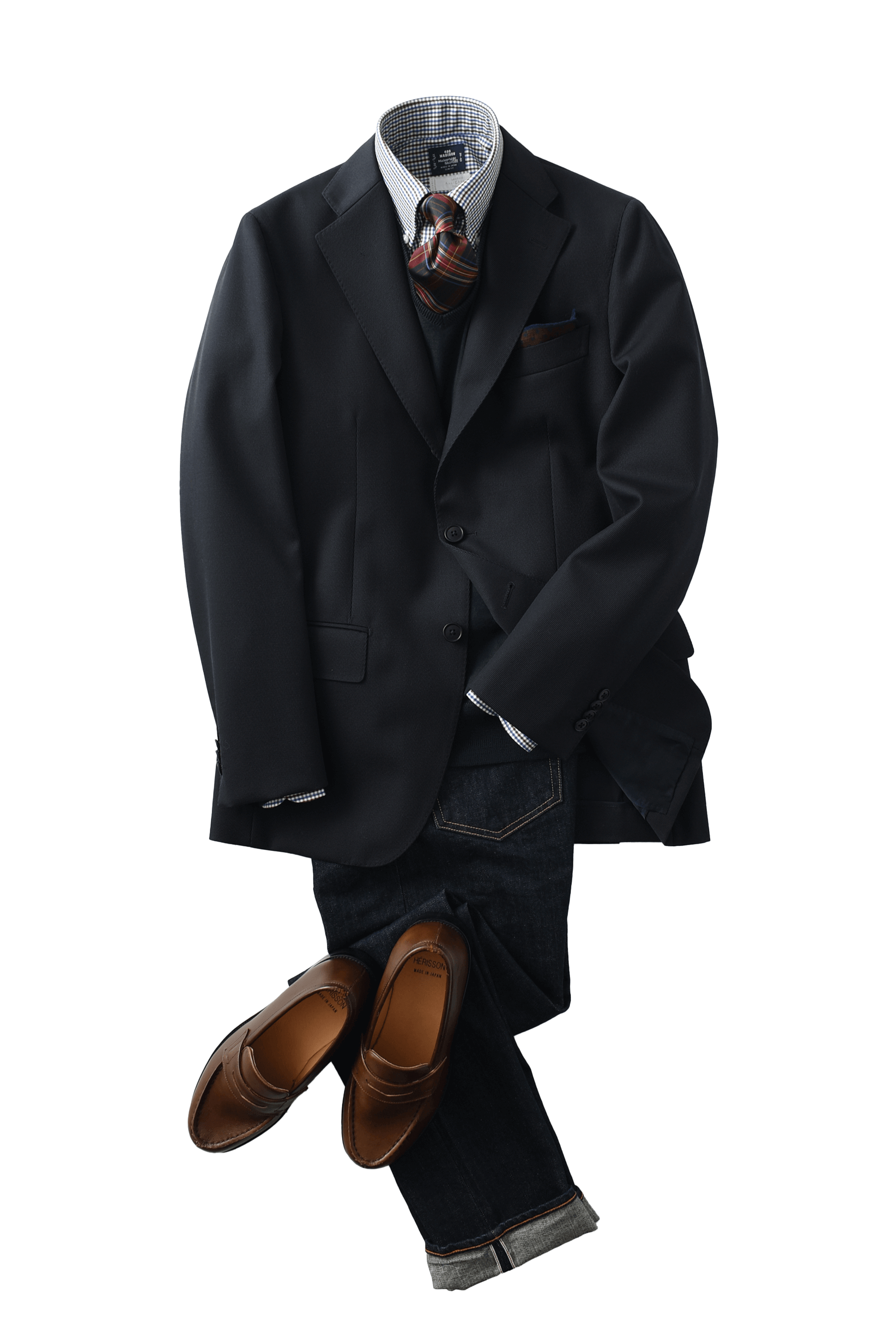 DRESS DOWN WITH DENIM AND THE CAVALRY TWILL
Born as a fabric that can withstand horseback riding,
The cavalry twill with rough ridges can be enjoyed nicely with denim.
The autumn forest green fine merino sweater adds comfort and elegance.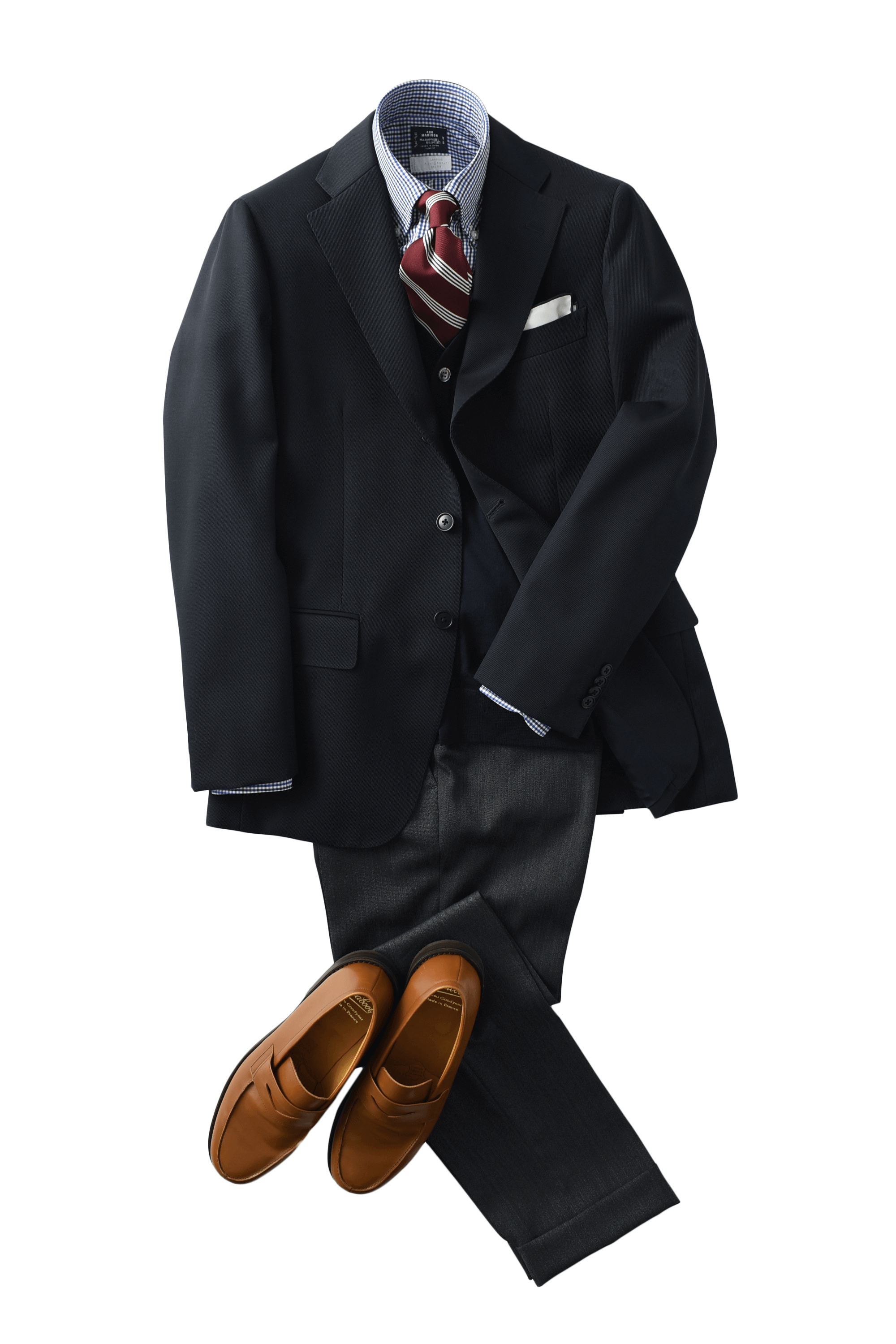 A MUST-HAVE DRESS STYLE IN THE BUSINESS SCENE
Dark navy jacket and charcoal gray trousers.
With a small tatter-sole check pattern of twill material.
The bright burgundy striped tie creates a fresh V-zone.
Wool Jacket Traveler (ZMAK21_A1)
Tokyo Slim Fit Cerruti Broadcloth (FKIO39_75)
Knit Wool Vest (NM0048_29)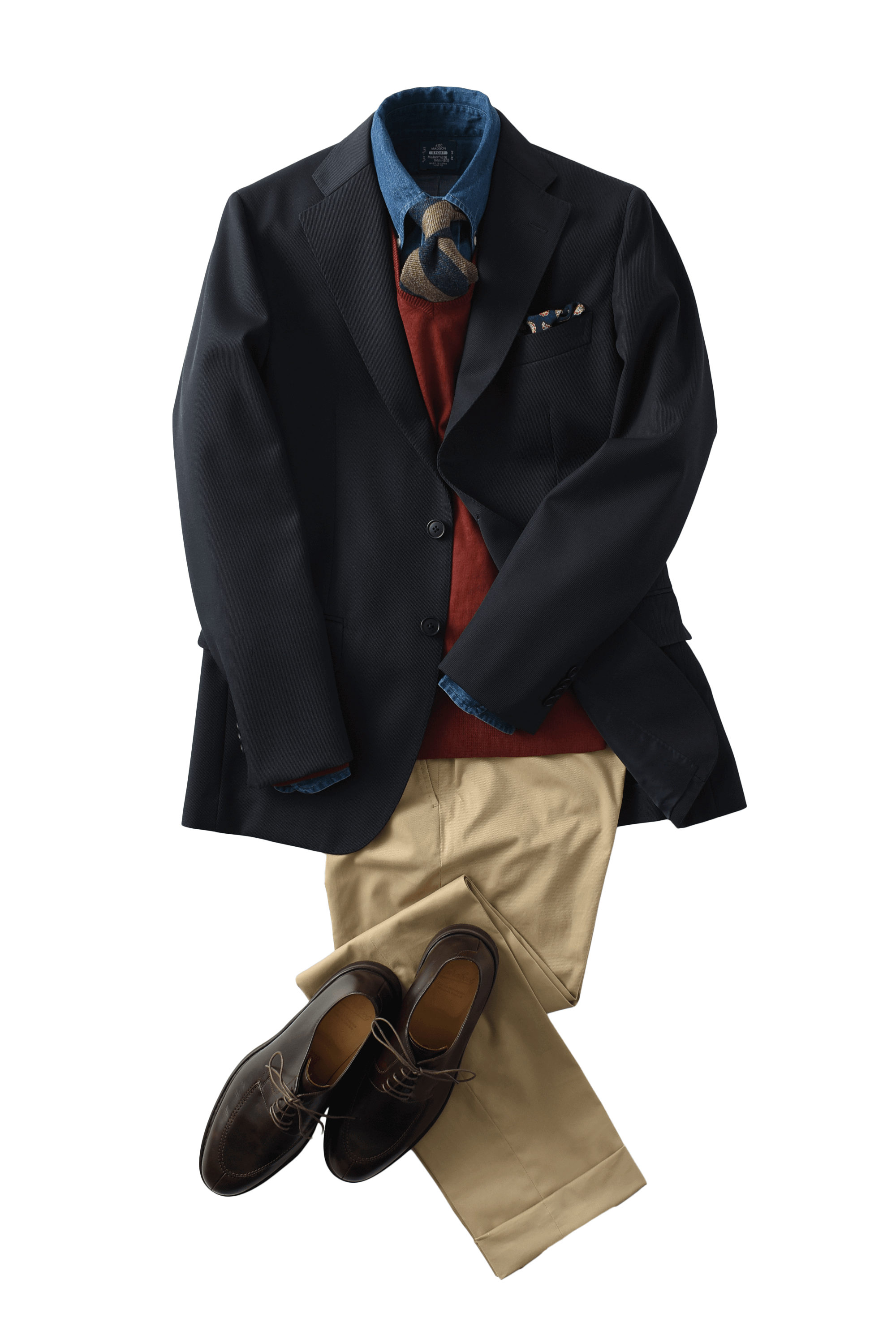 A CLASSIC STYLE WITH DENIM SHIRTS
The texture of this jacket goes well with denim shirts.
Combine that with earth-tone trousers and you've got yourself a stable casual look.
The cardinal red of the fine merino sweater adds an accent as well.